As
Digital Consultant
Business Architect
Sparring partner
Sailor & Skipper
I create future-ready companies and guide individuals in their personal development.
Digital Business Fields
Digital collaboration
Sustainable management
Personal development
The world is in the midst of upheaval. However, not just since today or yesterday. Internet, e-commerce, media, social media, mobility, industry – we are permanently in a state of change, technically, economically, socially, politically. That belongs to humanity, to the planet, to the universe. That is evolution. Therefore, in the long run, adaptability will also prevail over strength.
But when we are in the middle of it ourselves, it leads to uncertainty, instability and also fears about the future. We may become more aware of the associated fears and base our decisions and actions on them. Yet in all changes there are always the opportunities and possibilities.
I try to adopt this forward-looking, constructive view myself and
How are you doing with it? If you landed on my page,
We are forming your solution package from these three action fields
01


Digital and sustainable business
02


Effective Collaboration
03


Future-oriented personal development
Results that follow from our collaborative work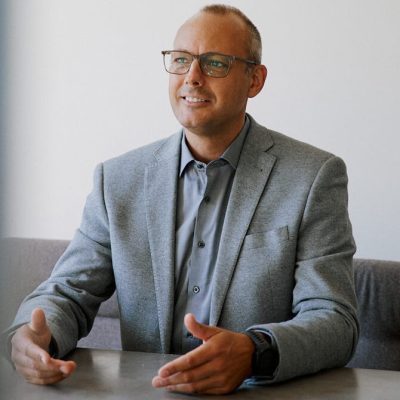 Especially in times of comprehensive upheaval, it is even more crucial:
We need – in every context – our individual North Star, to which we can orient ourselves even in stormy weather. It gives us ultimate stability and direction for our decisions and actions.
Therefore, we will start by drawing a clear picture of the initial situation.
Even if it sounds banal. It all starts with the questions: Where do you stand, where do you want to go – and why?
Only with this clarity it is possible to make long journeys and overcome obstacles.
Using the most modern methods and tools that meet today's complexity, we bring your intention to the surface and answer these questions.
Before we start with the implementation, we create the architecture and, derived from it, a "blueprint" of your mission.
What does the picture of the goal look like in concrete form, what components are needed, who and what do you need for its realization?
In this phase you will benefit most from my personality – a mix of competencies that allow me to be holistic, flexible, creative and "all-in" with you.
I transform your ideas into tangible visions, missions, pragmatic strategies and concrete concepts.
At the end, you'll have an overview map with which you can set out to achieve your mission towards the North Star in stages.
In a leader position, you are now confronted often with the challenge that not enough resources are available for the focused execution of your important goals.
Here you will benefit from my strength in managing complex projects in a dynamic environment.
Based on many years of experience in leader and manager roles, I know how important it is to integrate stakeholders, team members, other specialist teams and external partners throughout the process.
Through my ability to think in a structured and holistic way, coupled with flexibility and strong communication skills, I ensure this integration.
And keep the focus on the goal or – better – the achievement of a desired effect throughout the mandate.
The real kick becomes clear at the end. All along the way, we encounter challenges, with the opportunity forpersonal growth.
We seize these opportunities "along the way", as it were, while implementing concrete projects and achieving goals.
Your advantage is that I personally have been going through my own transformation processes in a self-reflective way for many years. And I am continuously educating myself in the areas of personality-, leadership- and team development.
I will be delighted to pass on this fund of experience to you as a sparring partner throughout the entire duration of our collaboration. Purposeful, individually and situationally appropriate.
Here, too, I apply state-of-the-art tools and methods appropriate to the situation in order to make connections visible and to support cognitive processes.
Frankly, that's what business is also and especially about: developing people and relationships.
Competencies* that allow growth to emerge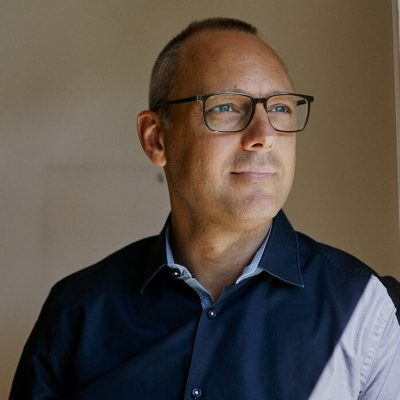 * Result of the LINC Personality Report, based on the BIG 5 personality dimensions and their 30 facets.
20 years of experience backing you up
A wide variety of mandates, roles, companies and industries
All categories
Führungs- & Teamentwicklung
Geschäftsentwicklung
Innovationsförderung
Mitarbeitergewinnung
Moderation & Vorträge
Neues & Digitales Arbeiten
Organisationsentwicklung
Produktentwicklung
Vermarktung
All categories
Führungs- & Teamentwicklung
Geschäftsentwicklung
Innovationsförderung
Mitarbeitergewinnung
Moderation & Vorträge
Neues & Digitales Arbeiten
Organisationsentwicklung
Produktentwicklung
Vermarktung

Sicherstellung der vertragsgerechten Lieferung der IT-Infrastruktur-Gewerke in einem Immobilen-Entwicklungsprojekt

Experten-Sourcing und Begleitung der Implementierungsphase
2023
VAILLANT/ A-VOLUTION
PROJEKT "FUTURE INTRANET"

Strukturierung und Begleitung der konkretisierenden Projekt-Etablierungsphase
2023
VAILLANT/ A-VOLUTION
PROJEKT "FUTURE INTRANET"

Einführung einer Projektstruktur und digitalen Tools zur Verbesserung der Effizienz für ein IT-Infrastrukturprojekt













Qualifications that I contribute to the mandate
Certified skipper
Sport Sea Skipper License (SSS), DSV
Holistic IT strategy: IT governance, risks, alignment and disruption
Qualification for constellations with the online constellation board
German PR Award: Winner "Media of Internal Communication
German Public Relations Association (DPRG) e.V.
Sorry, we couldn't find any posts. Please try a different search.
Let's shape the future - now
Do you have a question, a project or a challenge? But you lack the capacity to tackle it? Then I look forward to a get-to-know-you meeting.